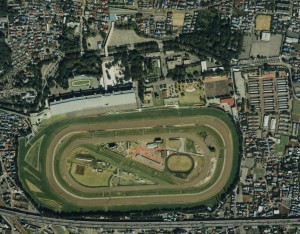 As the premier Thoroughbred racing facility in the Northwest, Emerald Downs offers racing events to enjoy from April through September. In addition to live racing, the Downs has simulcast wagering year-round on Thoroughbred, Harness and Quarter Hours tracks worldwide. Whether you are new to racing, or you've been enjoying this Sport of Kings for many years, Emerald Downs is the place to visit in the Seattle area to admire and wager on equine athletes.
In addition to watching the races as they happen, you can also take advantage of complementary Saturday morning stable tours throughout the racing season, or off-season facility tours. Emerald Downs' gift shop is full of souvenirs, education, and memorabilia, and Family Days and special events are regularly occurring for added enjoyment.
Your Crystal Coach Limousine chauffeur would be delighted to offer you premier-quality transportation to and from Emerald Downs for your day at the races. Please contact us to book your luxury transportation services to enjoy your day of horse racing events at Emerald Downs.
Make a Reservation
Call Now TEL: (206) 367-6900 | (425) 369-9166